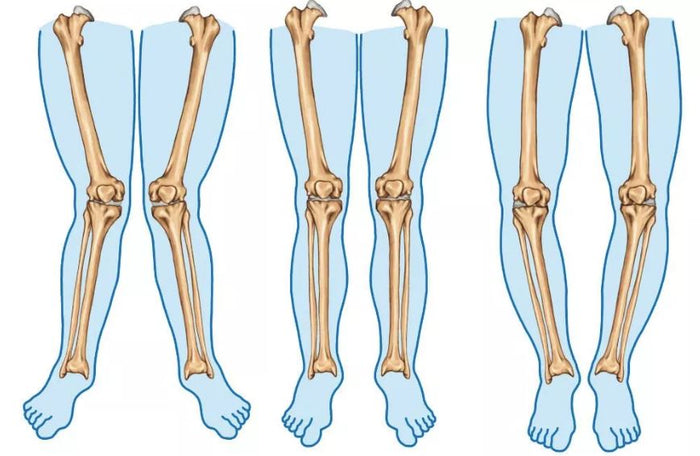 Valgus knee, a condition where the knees turn inward when standing or walking, is more than just a cosmetic concern. While it may seem harmless, this misalignment can have a significant impact on your health if left unaddressed (Hospital for Special Surgeries). In this blog, we will delve into the various ways valgus knee can affect your overall well-being and discuss essential strategies to prevent and manage this condition.
Understanding Valgus Knee: Valgus knee, also known as knock knees, is a condition where the knees angle inward towards each other when standing with the feet together. This misalignment can occur due to various factors, including genetics, age, and injury. While it's common in children, it can persist or develop in adulthood, causing discomfort and health issues (National Library of Medicine).
How Valgus Knee Affects Health:
Joint Strain: Valgus knee places excessive stress on the knee joint. Over time, this can lead to wear and tear, increasing the risk of conditions like osteoarthritis.
Pain and Discomfort: Knock knees often cause pain and discomfort in the knees, hips, and lower back. The misalignment disrupts the body's natural biomechanics, leading to muscle imbalances and pain.
Reduced Mobility: Individuals with valgus knee may experience reduced mobility, making it challenging to engage in physical activities. This sedentary lifestyle can lead to weight gain and associated health problems.
Increased Risk of Injury: The abnormal knee alignment makes individuals more susceptible to injuries, particularly during physical activities and sports.
Aesthetic Concerns: Apart from the health issues, valgus knee can lead to self-esteem and body image concerns, affecting mental health.
Preventing and Managing Valgus Knee:
Physical Therapy: Consult a physical therapist who can create a customized exercise program to strengthen the muscles around the knees and improve alignment (Boston Children's Hospital).
Orthotic Inserts: Orthotic shoe inserts can help correct the misalignment and provide support to the arches, reducing discomfort.
Weight Management: Maintaining a healthy weight reduces the strain on your knees, making valgus knee less problematic.
Surgery: In severe cases, surgical intervention may be necessary to correct valgus knee. Consult an orthopedic specialist to discuss surgical options.
Proper Footwear: Wearing shoes with proper arch support and cushioning can help alleviate discomfort and improve alignment.
Stretching and Range of Motion Exercises: Incorporate regular stretching exercises into your routine to improve flexibility and joint mobility.
Conclusion: Valgus knee is not just a cosmetic concern; it can significantly impact your health and overall well-being. Understanding how this condition affects your body is the first step towards prevention and management. Whether through physical therapy, orthotic inserts, weight management, or surgical intervention, there are ways to address valgus knee and mitigate its health effects. By taking proactive steps to improve knee alignment and reduce strain, you can maintain a healthier, more active lifestyle, free from the limitations of this condition.
      Follow Us