$69.99
$99.99
saving
$30.00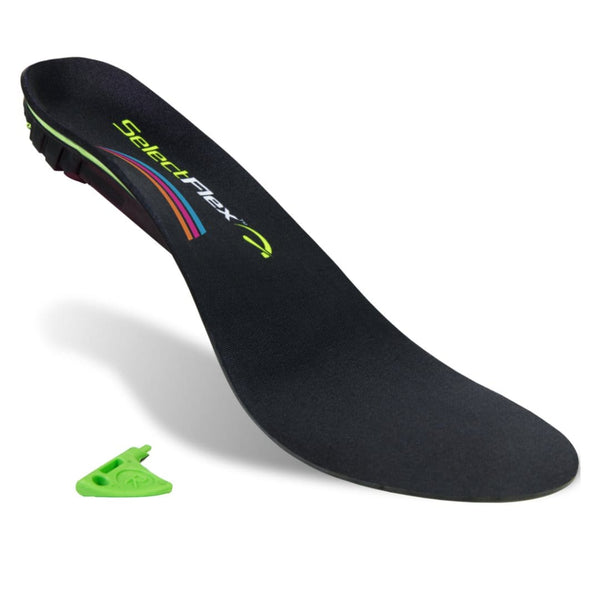 $69.99
$99.99
saving
$30.00
The podiatrist-recommended plantar fasciitis insoles for men & women, these orthotic inserts are available in a range of sizes. Wear them while working on your feet, running, exercising & more.
View details
Introducing SelectFlex® 5 Feature Benefits
PowerLift Arch™ Suspension System is the KEY to your
PAIN RELIEF & COMFORT with up to 89% MORE ARCH SUPPORT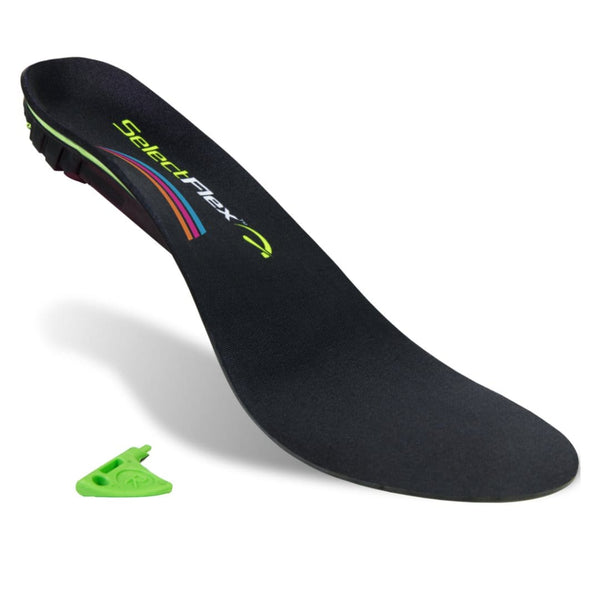 PowerController

SelectFlex uses patented pain relief technology.
With the turn of a Key select between
3 dynamic arch support zones.

PowerBeam

SelectFlex offers 3 dynamic arch support zones
that reduce pain and increase comfort
with every step.

PowerCup

Absorb heel impact with 50% more
ankle alignment and stability.

PowerBed

Made from a cushioned anti-microbial footbed
designed to wick away moisture and
keep your feet refreshed.

The World's Only Arch Control Insole
Revolutionizing Pain Relief
Years in development, SelectFlex® Orthotic Insoles has been engineered with pain relief at the forefront of its design. With patented arch adjustable technology, SelectFlex® acts as an additional set of spring ligaments beneath your arch providing energy return with each step. SelectFlex®'s unique technology works to align your entire kinetic chain from feet, to ankles, knees, hips and even lower back.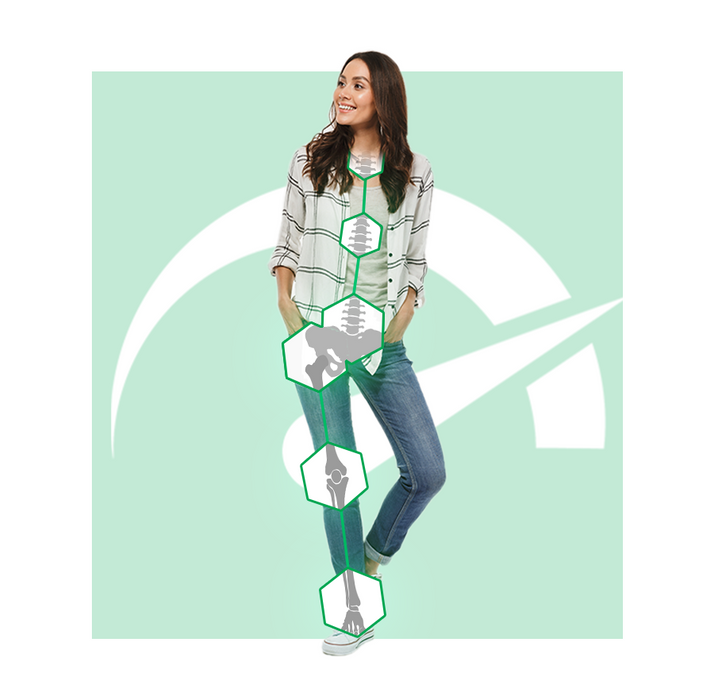 Patented Technology
SelectFlex®'s patented PowerLift Arch™ technology is ground breaking in pain relief & energy return. With thousands of happy customers, SelectFlex® has been found to relieve pain with: 
Plantar Fasciitis | Heel Pain | Flat Feet | Achy Feet | Arch Pain | Neuropathy | Knee Pain | Hip Pain | Back Pain | Neuroma | Arthritis Foot | Diabetic Foot 

Customizable & Adjustable
Everybody's foot needs are different. This why we developed PowerBeam™ when creating SelectFlex®. Our PowerBeam™ offers 3 dynamic adjustable pain relief arch support zones with the turn of a key.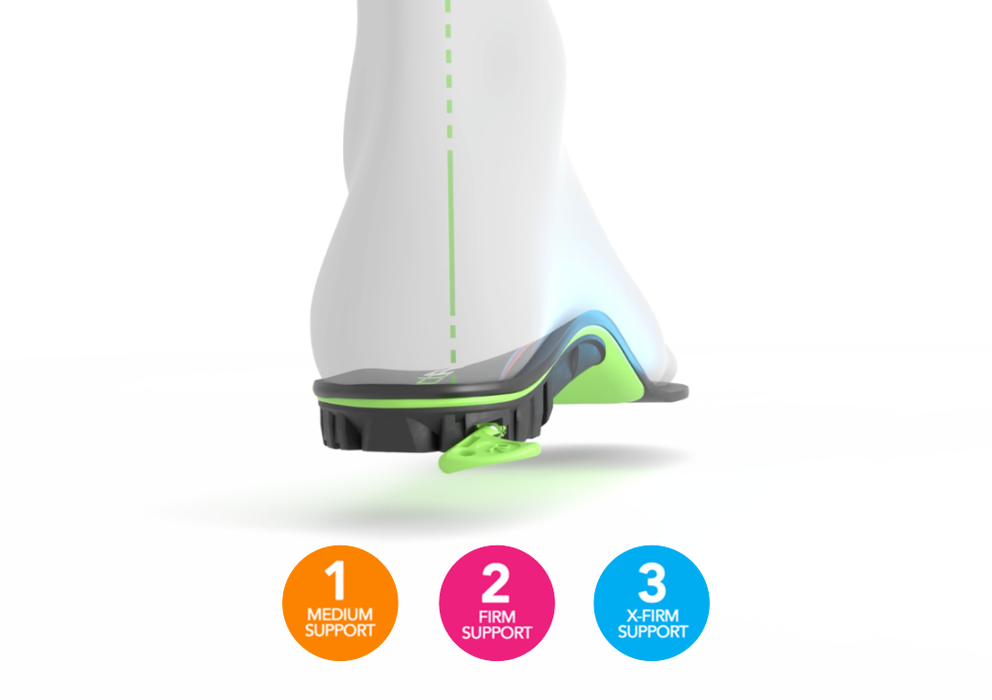 Why SelectFlex®?
If you're looking for pain relief, then you're looking for SelectFlex®.

Success Stories
See what our happy customers have to say about SelectFlex®
"In my 40 years of podiatry this is probably the greatest innovation in orthotics and insoles I've ever seen."
"When I first put SelectFlex into my sneakers I could immediately feel great arch support. They were firm but not hard. I am giving SelectFlex a rating of 5. My arches are well supported aligning my muscles and joints in the correct position. I feel less fatigue and my legs feel energized!"
"I am a highly active person and do step cardio, kick boxing, and power walking. I also have flat feet and use custom made orthotic insoles that cost me hundreds of dollars. After using SelectFlex I plan on getting another pair for my casual shoes and retiring my custom set for good! The adjustable feature was extremely valuable to me. Comfort Zone #2 gives me relief from aches and pains after my workouts."
"I was in the military for 25 years. My arches have fallen resulting in foot pain. I have tried expensive orthotics and cheap gel insoles. None of these provided me the support and alignment that SelectFlex did. I could feel my ankles and knees align better!"
"The burning sensation I used to have in my heels is gone! I have no more achy feet or legs. I play tennis six days a week for 4-5 hours a day. Prior to using SelectFlex, I struggled to walk after playing tennis. Even getting out of bed in the morning and taking my first steps was painful. I have tried many different products over the years and none have provided me with all of the benefits that I have received from SelectFlex."
"I love this product. It is comfortable, so simple to customize and there is no break-in period. I have used custom orthotics for years. They are uncomfortable and the pressure point on the arch is too focal. The Dr. Scholl's type products are not supportive enough and break down quickly. I will be recommending SelectFlex to my patients."